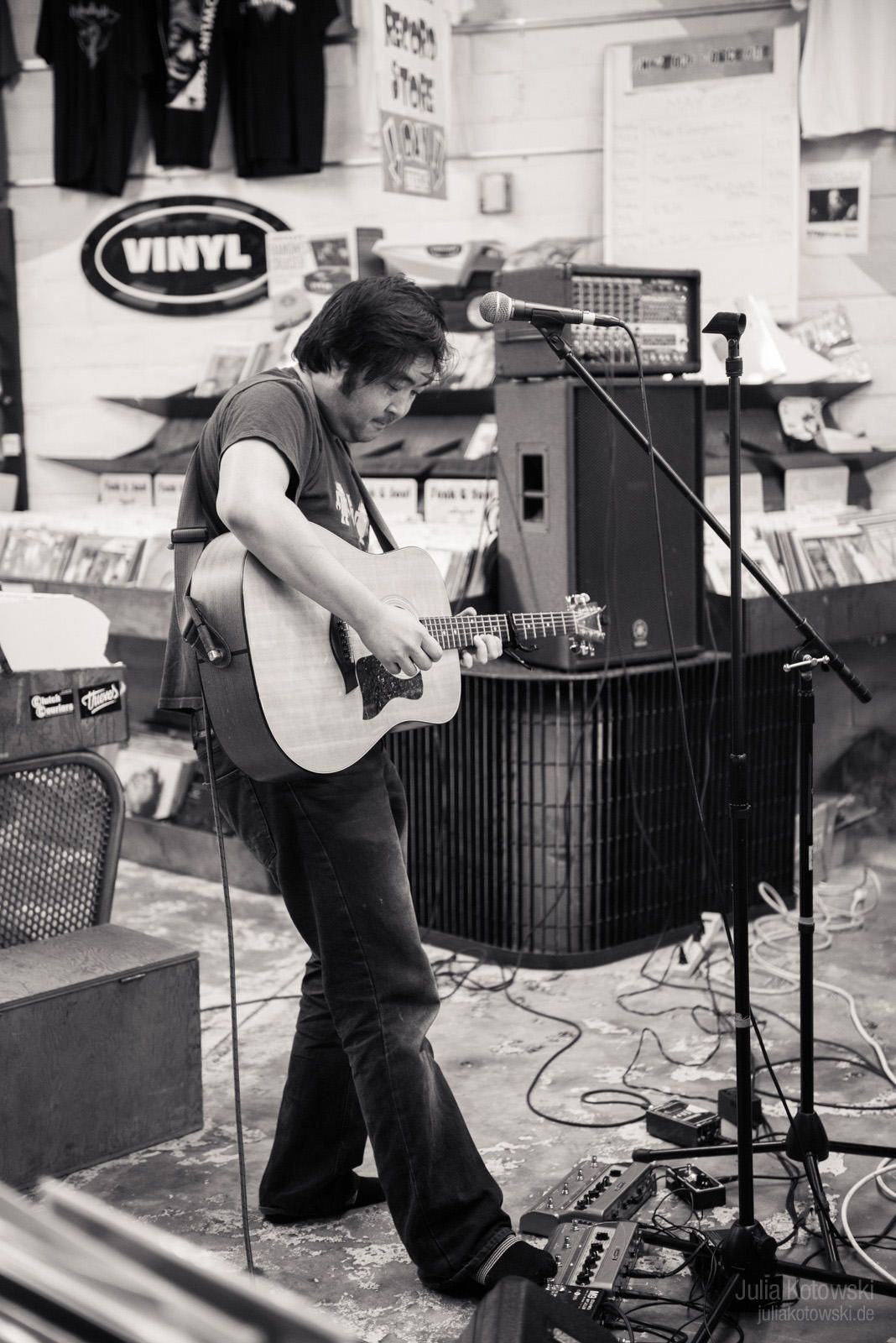 Santa Cruz Loopfest
Goh Nakamura is a singer, songwriter, musician, composer and actor. A fortuitous 2007 feature on YouTube's front page brought his music videos over a million views and earned him a new fanbase from all over the world.
As a session musician, his guitar and vocal work has been featured in films directed by Ridley Scott such as A Good Year, American Gangster and Body of Lies. His track "Daylight Savings" also appears in the film Feast of Love. Nakamura made his acting debut in Dave Boyle's award-winning film, Surrogate Valentine, where he played a fictionalized version of himself. The film screened at a number of festivals including the SXSW Film Festival and Nakamura won a Special Jury Prize for Acting from the Dallas International Film Festival for his performance.
He also starred in the film's sequel, Daylight Savings which was named after his first album and which also premiered at a number of film festivals, including the 2012 SXSW Film Festival.For his work in both films, Nakamura was chosen as a "New American Filmmaker" by the Vilcek Foundation at the 2012 Hawaii International Film Festival. In the award winning independent film Life Inside Out (2014), Nakamura plays "Uncle" Sam, musician and host of an open mic night, alongside Maggie Baird and Finneas O'Connell directed by Jill D'Agnenica. Goh reprises his role as "Goh" in the third Surrogate Valentine movie "I WILL MAKE YOU MINE" directed and written by Lynn Chen.
As a film composer, Goh most recently scored the ESPN 30 for 30 Bruce Lee documentary "Be Water," directed by Bao Ngyuen which premiered at the 2020 Sundance Film Festival and is currently showing on ESPN. He was also commissioned by the Philadelphia Asian American Film Festival in 2017 to score the 1919 silent film, The Dragon Painter, starring groundbreaking Japanese actor, Sessuye Hayakawa. Goh was also commissioned by the Center for Home Movies and the National Registry to score two silent home movies, which debuted at the New York City MoMa in January 2020.
Email at goh@gohnakamura.com
Listen at Bandcamp